For those thinking of buying a home in B.C., the housing market could have more movement this fallAug 25, 2021 11:49 AM By:  Justin Kerby, REW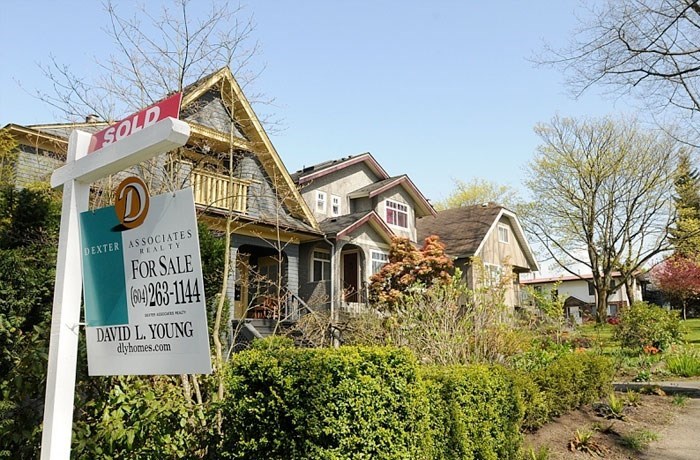 The market has changed since the beginning of the year, and though a frenzy of dozens of offers is unlikely, B.C. buyers and sellers can still expect to see competition from other quality offersDan Toulgoet
B.C.'s housing market has been on quite the run over the past 18 months.
The pandemic and monetary policies that were influenced by the economic uncertainty pushed home prices up significantly, as demand continued to outpace supply.
Most of the primary market drivers remain in place, and though the summer months have been relatively quiet compared to the beginning of 2021, the fall housing market could have more movement in store for buyers in B.C.
1. A hot pre-sale market
B.C.'s pre-construction market should continue to be busy this fall, with buyers looking to lock in low interest rates with a relatively small initial deposit. In city centres and the suburbs alike, interest in new builds has surged in recent months.
There are many reasons why new developments in B.C. are becoming more attractive, especially in regards to their flexibility. In most cases, presale properties can take years to build. This gives first-time buyers the opportunity to save more for a down payment, and current homeowners the time to renovate or fix up their existing home for sale. With many homeowners being wary about selling their homes during the pandemic, investing in a pre-build has been an attractive option here in B.C.
2. Demand should continue to outpace supply
Though much of the talk for the last few months has been about the cooling of Canada's real estate market, a lack of supply has been one of the main drivers of the declining month-over-month sales numbers. A decline in new listings on the national level has left buyers with limited options to choose from, which could drive prices higher as more buyers enter the market. The Canada Mortgage and Housing Corporation has stated that the annual pace of housing starts slowed in July, another indicator that supply may not be able to keep up with demand in the coming months.
3. Low interest rates will continue to fuel demand
You will not see many people calling for a market correction as long as interest rates remain where they are, and the Bank of Canada has indicated that a rate hike is not coming in 2021. When the cost of borrowing remains low, activity typically remains high. As we head into the fall and winter months, low interest rates should continue to drive buyers to search for homes in B.C.
4. Competition from expatriates
In the CBRE's Global Living Report last year, Hong Kong ranked as the most expensive residential market globally and the third most expensive city for renters. Vancouver is a top destination of choice for the roughly 300,000 Canadian passport holders who live in Hong Kong, and new buyers from this part of the world can be expected in the months to come. Hong Kong's expensive real estate market gives Canadian sellers in Hong Kong enough capital to enter B.C.'s hot market, which could drive prices in the province even higher.
5. A new wave of renters and buyers could enter the market
Though the current immigration targets set by the Government of Canada aren't yet being fulfilled, there's reason to believe that numbers could begin to increase. Canada has set a goal of welcoming 400,000 immigrants per year through 2023, or 1.2 million people in total. New immigrants often settle in major cities like Vancouver, which would have a ripple effect on B.C.'s real estate market. New renters mean higher rents and a busier rental market, leading to more investors purchasing condos in city centres in B.C. Average rents in Canada have been rising for three consecutive months in a row, with Vancouver having the most significant annual increase for apartments and condo rentals, up 19 per cent in July.
Tourism workers, hospitality workers and students will also have an impact on the rental market, as they return to city centres to be close to work and school. Together, these conditions should attract more investors, as they are signs of a stabilizing rental market in B.C.
6. Quality offers
At the beginning of 2021, it was common to see single-family detached homes for sale receive offers numbering in the double digits, in some cases with no subjects. Things have changed since then, and though a frenzy of dozens of offers is unlikely, B.C. buyers and sellers can still expect to see competition from other quality offers.
7. Optimism should remain high
Low interest rates, low inventory and high demand were the story of B.C.'s real estate market throughout the pandemic, and none of those conditions have changed going into the fall. A Leger study conducted on behalf of RE/MAX Canada at the beginning of the year indicated that over 50 per cent of Canadians viewed real estate as a top investment option. That optimism should continue across the province, regardless of a fourth wave. If interest rates remain depressed — as the Bank of Canada has indicated — we should be in for steady prices and sales throughout the end of the year.
Though unforeseen circumstances will always come into play, a correction this fall seems unlikely at the current moment. The conditions that accelerated B.C.'s housing market over the past year and a half continue to put pressure on buyers, and limited supply should maintain the current seller's market conditions for the province's foreseeable future.
Those hoping for a change of pace may have to wait longer as B.C.'s housing market continues to push to new heights in 2021.
Justin Kerby is a columnist for REW.ca, Canada's premier home search platform.